Truck Accident Injuries in Texarkana, TX
18 wheeler and commercial vehicle accidents are the most serious cases I handle. Truck accidents cause the most damage and result in the worst injuries to accident victims. Over the past 18 years, I've represented 100s of clients from all over the Ark-La-Tex area who have been injured in commercial vehicle accidents.
If you or a family member have been injured in a truck accident, it's important to hire a lawyer as soon as possible who will begin investigating the accident. Crucial information is needed to pursue a claim or lawsuit against the truck driver and the company. Information and evidence such as gouge marks, pictures of the roadway, skid or brake marks, position of the vehicles and witness statements are essential to your case.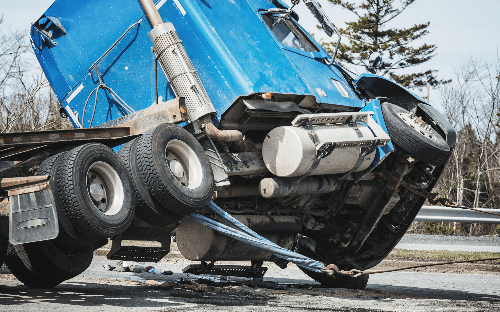 How an Attorney Can Help You
Many people do not know it, but trucking companies try to be a step or two ahead of an accident victim and his lawyer. Trucking companies routinely hire accident experts who begin investigating the accident as soon as the company becomes aware of the accident. In some cases, those experts arrive at the scene even before local or state authorities have even finished processing the accident scene. Hiring a lawyer after a trucking accident is also important to obtain information on the truck, the truck driver, and the trucking company that can be used as evidence in your case. "Onboard" video footage, ECM data (black box) and electronic log information may be lost or destroyed if the trucking company has not been put on notice of the claim or required to preserve that evidence for litigation. If you wait to hire an attorney, critical information about your trucking accident could be lost.
Exercise your right to seek compensation. Contact me — Bailey, Galyen & Soyars Attorneys at Law — today to schedule your free consultation at my Texarkana, TX office.